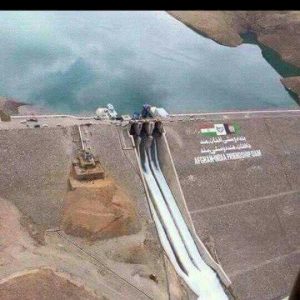 Hundreds of armed opponents of the government (about 600) entered Herat's Chasht district late Sunday, with the aim to destroy Salma dam.
According to DID news agency report, security forces have fled from three security checkpoints of the area.
According to public reports in Chasht district; these number of armed oppositions came from Ghor province with the aim to destroy Salma dam.
Meanwhile, district governor of Chasht Farhad Khadimi says, armed Taliban gathered together at borders between Herat and Ghor provinces to attack security checkpoints near Salma Band.
"Salma dam is about 40 kilometers away from the enemy's gathering and the security forces are ready to repel their attacks," he added.
Simultaneously, the head of security committee of Herat's provincial council Mahdi Hadid says a 400-secuity forces battalion are positioned to defend Salma dam, saying these forces will never allow the enemy to attack the area.
This is not the first time that armed oppositions of the government are trying to take the control of Salma dam.