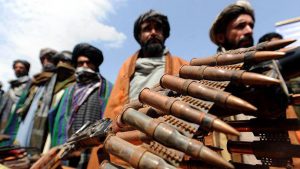 Associated Press news agency reported that corruption in the Afghan government and inability to provide citizen's security are the main factors behind the government's failure to confront the Taliban.
"America is reviewing the issue of sending more thousands of troops to Afghanistan, while the presence of 150,000 U.S and NATO troops in that country has not led to the Taliban's defeat," the source added.
"The Taliban's power is greater in southern and western parts of Afghanistan and Pashtun people form the main pillar of the movement," Associated Press said.
The report continues that "After 16 years of foreign forces presence and spending several billion dollars, widespread corruption within the government and its inability to enforce justice, providing the security and service outside the provincial centers has made the people hate the government and the fear of Taliban has caused the people not to accompany the government and the security forces."
Meanwhile, America has recently vowed that it is reviewing the plan to deploy more military forces to Afghanistan.