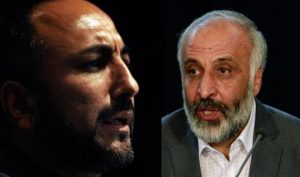 Despite seemingly stalled peace talks between Afghanistan's government and the Taliban, officials say the intelligence chief speaks by telephone with militant leaders nearly every day about the country's constitution and political future.
In addition, Afghanistan's national security adviser has conversations with the Taliban every other month, officials familiar with the efforts said.
The Associated Press has seen documents describing the conversations between the Afghan officials and the Taliban leadership in both Pakistan and the Gulf state of Qatar, where they maintain an office. Quoted from New York Times.
While Afghan officials said neither side was ready to agree to public peace talks, the documents revealed details of the issues discussed, including the Taliban's apparent willingness to accept Afghanistan's constitution and future elections.
The Afghan security official, who spoke on condition of anonymity because he was not authorized to talk to the media, said the Taliban wanted certain amendments to the constitution — although not immediately. They also envisioned an Islamic system of governance in Afghanistan, he said.
Among the Taliban's demands, according to the official:
— They accepted education for boys and girls at all levels, but wanted segregation by gender.
— Women could be employed in all fields, including defense and the judiciary, and they could serve as judges at all levels except the Supreme Court. However, the Taliban wanted constitutional guarantees that a woman could not be president.
— Special courts should be established to oversee thousands of cases that allege land was taken illegally by the rich and powerful in the post-Taliban era. Many of the land owners are former warlords who are now in the government. The Taliban wants the land returned to those from whom it was taken.
— Elections could be held after an interim government is established, with no one affiliated with past governments allowed to serve in the interim administration. The Taliban said all sides could keep areas currently under their control until voting is held.
Meanwhile, Afghanistan's Intelligence agency had no comment about the contacts with the Taliban and national Security adviser Mohammed Haneef Atmar's office refused requests to comment on reports of his contacts with the Taliban in Doha, Qatar.