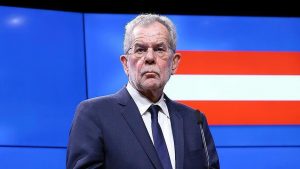 Alexander Van Der Bellen, the Austrian president said in support of the right of Muslim women's Hijab that women have the right to wear any type of coverage at any position that they deem fit.
Alexander Fan Der Bellen, the Austrian president besides analyzing the issue of Muslim women, using headscarves, as a controversial issue in the country, said: "women have the right to have any type of coverage, at any position. The right of using headscarves is not just for Muslim women, but for all women." Quoted from (Anatoly).
"If it goes on like this, with the rampant Islamophobia, a day will come when we will have to ask every woman to wear a headscarf," he added.
It is noteworthy that the plan of banning full face veil in public places in Austria, faced with negative reactions by the Muslim community in that country; however, the mentioned scheme submitted for final decision to the council ministers of that country by the ministry of integration affairs (social integration) and it is scheduled to be operational by next July.