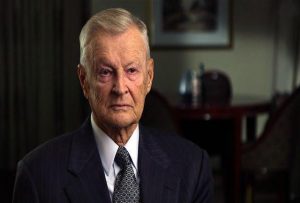 Zbigniew Brzezinski, national security adviser to Jimmy Carter and one of the greatest geo-strategist and American politicians died at the age of 89.
Brzezinski was the main designer of U.S support plan from Mujahidin against the administration of people's Democratic Party of Afghanistan – a pro-Soviet party – he convinced Jimmy Carter to do such action, Quoted from foreign media.
He educated at McGill University. Then went to America and in 1953 received a doctorate in political science from Harvard University.