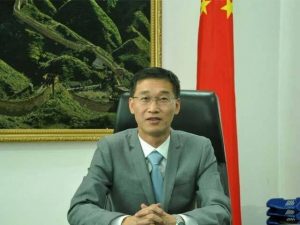 Chinese ambassador to Afghanistan says China will not be indifferent to activities of terror groups in a region where it threatens internal security of China.
Yao Jing, the Chinese ambassador also warned that activities of terror groups on Pakistan soil, will be a threat to the security of Beijing.
Meanwhile, the Chinese diplomat has called on regional countries to honestly act in the fight against terrorism.
Although, Beijing supported the Pakistan's position during the arguments between Washington and Islamabad, but the existence of separatist groups in the state of Xinxiang, west of China, has worried the country about the activities of terror groups in the region.