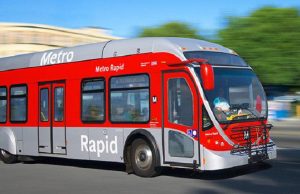 Sarwar Danish, the second vice president attended a press conference related to Kabul municipality activities which was held at the state-run media center.
Mr. Danish said at the press conference that Kabul municipality problems will be solved by revenues collected from Kabul city.
"Kabul municipality formations should be reviewed in accordance with city standards," he added.
Vice president also expressed hope that municipal elections can be held after parliamentary, district councils and presidential elections too.
The second vice president urged all people that not only with the slogan but practically help with the municipality to keep their city clean.
On the other hand, Abdullah Habibzai, acting head of Kabul municipality said, new contracts of Kabul municipality covers about 275 kilometers of roads.
He also added that today, the first metro bus project starts in Kabul and will be used until next year.
However, lack of standard roads in Kabul, commuters, and vehicles has created big problems.