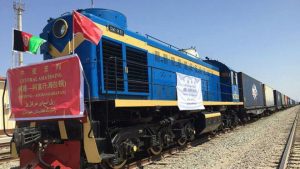 Authorities at the ministry of finance asked China and Pakistan to help Afghanistan, implementing five major economic projects.
Khalid Payanda, chairman of the economic committee in Afghanistan's finance ministry, said that the projects include "building a dam on Kunar River, constructing a high way between Kabul-Peshawar, building a rail line between Kabul-Peshawar, building Helmand-Bahramcha railway and constructing Qandahar-Chaman rail line." Quoted from (BBC).
Mr. Yao Jing, Chinese ambassador to Afghanistan told BBC that China is determined to have sustainable cooperation, developing economic infrastructures of Afghanistan with the government of Afghanistan.