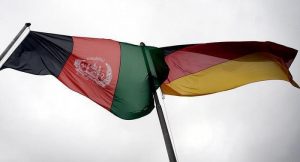 The Afghan government and the German (KfW) Development Bank signed a financial agreement on Thursday in which Germany will provide 6.44 billion AFs in aid to government.
According to Tolo News, since the fund's creation in 2002, Germany has contributed almost 47 billion AFs.
"The government of Afghanistan appreciates Germany's support in assisting Afghanistan on its path to building a stable democracy. By contributing to the Afghanistan Reconstruction Trust Fund – ARTF, these agreements help the government of Afghanistan to move towards efficiency and self-sustainability," the Afghan Minister of Finance, Eklil Hakimi said.
"Helping the Afghan people to overcome poverty and to strengthen their self-reliance is of genuine interest to German Cooperation. We are looking forward to a continuous collaboration with the ARTF to achieve these goals," the head of the German Cooperation at the German Embassy in Kabul, Uwe Gehlen, said.
The Afghan government will use the budget for developing and implementing projects in the areas of good governance, agriculture, rural development, infrastructure, as well as human and social development. In 2016 alone, 9.3 million AFs benefited from such projects.