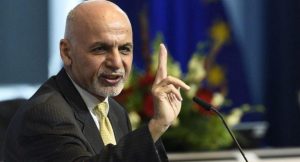 President Ghani strongly condemned the ethnic action of the government's employee.
According to ARG's statement, Afghan government does not allow any organization or any person to distort national unity and sympathy of the Afghan people.
The president instructed the Attorney General's office to comprehensively investigate the matter to identify the perpetrators of this "ugly behavior" and deal with them within the frame of the laws, the statement said.
It should be noted that last week, a letter leaked from the telegram channel of an administrative office employee to the media that strongly stressed on removing non-Pashtun ethnics from the office.