Speaking among his fans in northern Balkh province Monday, the provincial governor and chief executive of Jamiat-e Islami Ata M. Noor said, Kabul government has ignored national values and deceives young people through hallow slogans.
---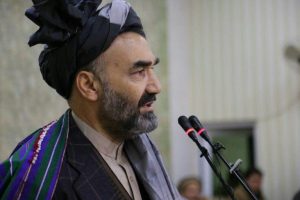 Ata M. Noor once again accused the government of monopoly of power and tyranny and warned ARG leaders.
"The government is trying to hold a full fraud election and continue this trend for years to come," he said in another part of his rhetoric.
Speaking about president Ghani's decree on retiring 164 generals, Mr. Noor added: "youthfulness slogans is actually demagoguery."
"The government provides the basis for traitors of the country by retiring sophisticated army generals," he continued.
He also emphasized that youths should not be deceived by ARG's slogans; because the presidential palace does not seek to empower the youths but to replace Mujahidin cadres with dependent officers.
Ata M. Noor is counted as serious critics of the government and warned if ARG palace does not brig reforms, he will carry out more civil protests.