Regardless of how accurate Kurilla's assessment proves to be, it is a reminder that the world should not be complacent about the threats posed by the Islamic State and its affiliates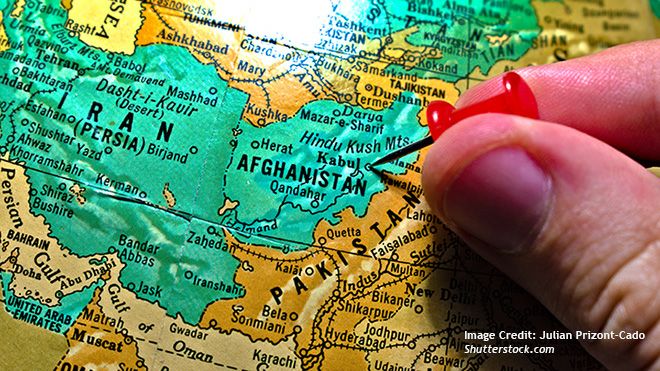 Speaking before the Senate Armed Services Committee last week, Gen. Michael Kurilla, the head of U.S. Central Command, gave a troubling assessment about the capacities of the Islamic State-Khorasan (IS-K), an Islamic State affiliate based in Afghanistan: He said that within six months, the group could target U.S. or Western interests abroad.
Since launching in 2015, IS-K has staged many attacks in Afghanistan but relatively few beyond its borders. The group has claimed a few dozen attacks in Pakistan, including a suicide bombing at a Shiite mosque in Peshawar last year. Last April and May, IS-K claimed rocket attacks in Uzbekistan and Tajikistan, although governments in both countries denied such attacks took place. The group has long shown an ability to adapt—and Kurilla's warning shouldn't be taken lightly.
When IS-K was established eight years ago, Afghanistan was home to multiple militant groups and controlled by a government that struggled to extend its writ beyond Kabul. Although these conditions might have advantaged IS-K, the group faced challenges: Most violent actors in Afghanistan, including the Taliban, were aligned with al Qaeda, which is a bitter Islamic State rival. The Afghan military, NATO forces, and the Taliban were all prepared to fight IS-K.
Nonetheless, IS-K managed to become arguably the most brutal terrorist group in Afghanistan. According to a detailed assessment by Amira Jadoon, one of the foremost scholars on the group, IS-K staged 211 attacks between August 2015 and July 2018 and developed strongholds in Kunar and Nangarhar provinces. (The group wasn't even dislodged after the Trump administration dropped the largest nonnuclear bomb in the U.S. arsenal on an IS-K hideout in Nangarhar in 2017.)
IS-K became even more active after the Taliban takeover in 2021, claiming 224 attacks in the year that followed. These included an attack on a crowd outside the Kabul airport that killed 170 people, including 13 U.S. soldiers, during the final days of the U.S. drawdown as thousands of people desperately tried to evacuate.
In its early years, IS-K targeted civilians, with particularly egregious assaults against religious minorities, especially Hazaras. Since the Taliban takeover, the group has intensified attacks on Taliban targets, seeking to undermine their hold on power. It has also continued assaults against civilians to weaken Taliban legitimacy and shatter the regime narrative that their takeover restored peace and stability to Afghanistan.
The Taliban takeover and U.S. withdrawal from Afghanistan seem to have strengthened IS-K. Thousands of IS-K fighters—including more than 400 foreign operatives—escaped from prison in the chaos as the Taliban prepared to seize power. The collapse of the Afghan military and the exit of NATO troops mean that IS-K is no larger targeted by airstrikes; the Taliban have little air power capacity. Instead, the regime has relied on ground offensives, which have not deterred the group while angering local communities.
Afghanistan's dire humanitarian crisis has also advantaged IS-K; those suffering from economic hardship or keen to fight back against the Taliban could be targets for recruitment. Some Afghans may react to the ongoing crisis by joining anti-Taliban forces based in Panjshir province, but those forces are weak. There are already some reports of former Afghan security forces joining IS-K. Former Taliban foot soldiers, struggling to adjust to life after war, could also be tempted to jump ship.
IS-K's damage has still largely been inflicted within Afghanistan. For the group to develop greater transnational capacities would require substantive support from the parent Islamic State and deepened ties with individuals and entities that have capacities for transnational strikes. Those enabling connections could include new inflows of foreign fighters from the Islamic State or even other groups that have carried out attacks beyond the region.
Regardless of how accurate Kurilla's assessment proves to be, it is a reminder that the world should not be complacent about the threats posed by the Islamic State and its affiliates. Former U.S. President Barack Obama once infamously described the group as a "JV team," and former U.S. President Donald Trump declared that the Islamic State had been eliminated multiple times. Both were mistaken.
Although U.S. President Joe Biden has said little about IS-K since the U.S. withdrawal from Afghanistan, history shows the group shouldn't be taken lightly.