DID Press: Following the publication of a report by the Italian TG1 news network, accusing some Afghan leaders of receiving cash from the government of Qatar as a bribe, Jamiat-e Islami leader Ata Mohammad Noor says he will pursue this fake and defamatory report through legal means.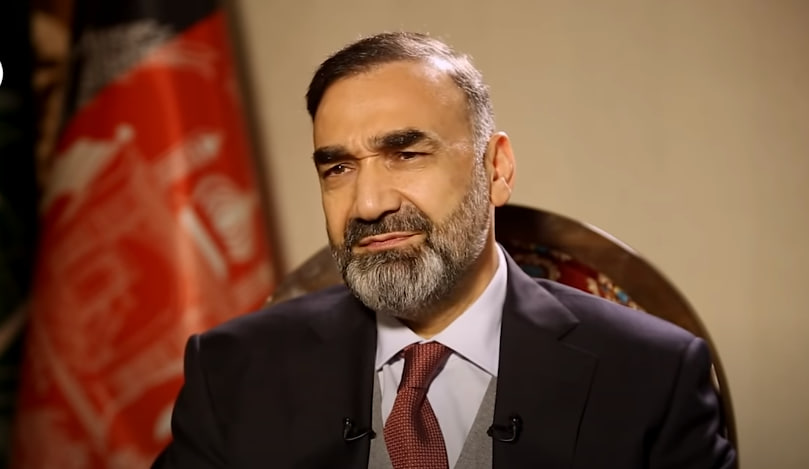 In an interview with Prima news service, Mr. Noor said that he was defamed and Tg1 channel must be held responsible for spreading disinformation.
"I learned from other media of this defamatory report by the Italian Tg Rai, which falsely accused me of having received money from Qatar. Those documents are fake. They also abused Qatar's letterhead and government emblem. As a basic principle, the media should have verified the documents with different sources. What happened casts doubt on the accuracy and impartiality of the media," the Jamiat-e Islami leader said.
The prominent political leader has sent a letter to the Ministry of Foreign Affairs of Qatar to follow up on this case and act accordingly.
The whole forged document was hilarious. First, nobody would bribe someone by leaving written traces and signatures. Second, the Qatari embassy in Kabul allegedly used Persian in its text instead of Arabic as the official language of Qatar is Arabic and as a rule, all its official documents should be in Arabic.
"The media has tarnished my name. The news is all over the Afghan and foreign media. We know how fake news spreads these days. There are also foreign implications, the US Foreign Office also remarked. All of this has seriously damaged my reputation," he added. "Nobody would bribe someone by leaving written traces and signatures," he continued, feeling sorry for the journalist and the director, who didn't realize it was all made up.
"It is poorly researched news. For the media, cross-checking should be priority number one. Instead, they didn't even contact us to verify. Behind this service may be our political opponents, worried about public support and determined to undermine our reputation."
"There have also been attempts to discredit me in the past, but they have all failed," Mr. Noor underlined. "I sent a letter to Tg1, asking them to publish any documents they have against me. They haven't responded yet and I'm not sure they will. Now I'm taking my second step, which is pursuing defamation with my attorney. Justice must be done. It is not possible to simply defame someone by airing an unsubstantiated accusation. On Tg1 they must be held responsible for their service," he stressed.