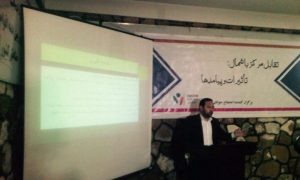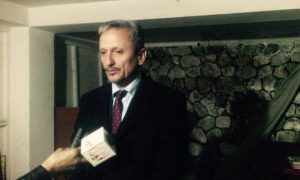 "Empowered Youth Social Organization" released a report from its latest research titled "Confrontation of North and Center; consequences and impacts" during a program held in Mazar-e Sharif on Wednesday.
The axis of this report was the outbreak of rumors about the dismissal of Ata M. Noor, the Balkh governor and a prominent political figure of Afghanistan, and its possible consequences.
Shafiqullah Shafiq, a researcher and a university professor said, the aim of this study, is inspecting the possible consequences of Ata M. Noor's dismissal and its impact on the northern part of the country, saying: "in this research, we sought to find out how the absence of this prominent figure as an official of Balkh province, would affect the political stability of north as well as on the legitimacy of the national unity government."
"The dismissal of Ata M. Noor is a hot political issue of the country. In my opinion, if the dismissal took place, the discontent of people from the national unity government would increase further. According to this research, the dissatisfaction of the people has stepped up by 16 percent compared to the previous administration, but as a political figure in Balkh province and representative of the people, I see the situation worse," Dr. M. Afzal Hadid, the head of the provincial council told DID news agency on the sideline of the conference.
What is really concerning in this research, is that 30% of the respondents believe in the collapse of the administration.
30 percent of the respondents believe the removal of Mr. Noor will cause a conflict between north and center of the country, which it could lead to collapse scenario of Dr. Najibullah's government.