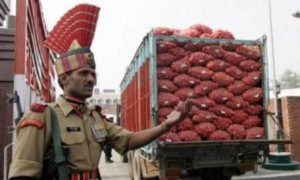 Indian government rejected Pakistan's request to open Waga port, transiting Indian goods to Afghanistan via this route.
Waga port is the shortest trade route between Afghanistan and India which passes through Pakistan's soil.
The Pakistani authorities closed the trade route after the rise of tensions among Islamabad-New Delhi-Kabul.
According to Indian media, the Pakistani government has offered India to export its goods via this port, but New Delhi read it "unrealistic" and refused it.
It should be noted that now trade deals between Afghanistan and India are conducted through air corridor.