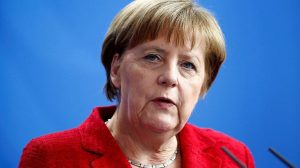 German chancellor Angela Merkel during the electoral debate said, despite the skepticism of some German citizens, Islam is part of Germany.
German Chancellor during her election campaigns said: "Islam is part of Germany." Quoted from Sputnik.
Merkel added that Islam is a religion that matches with the German constitution.
It is worth mentioning that earlier, Merkel had said that the European Union could not solve immigrant's problem.