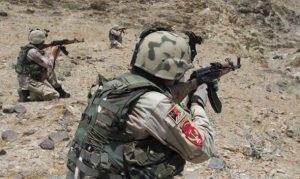 11 Daesh (ISIL) were killed by land and air strikes of the country's security forces during past 24 hours in Nangarhar province.
According to (DID) news agency report, Ataullah Khugyani, spokesman of Nangarhar governor told the media that a commander of this group is among the loss.
These attacks conducted in (Haska-Mina) and (Kut) districts and did not harm the civilians, he added.
Nangarhar is one of the unsafe province of the country that Daesh terrorist group has military activity in some areas, since several years onward.