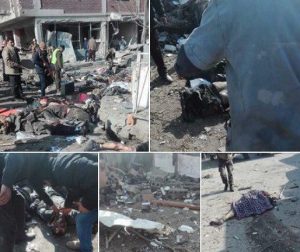 According to confirmed reports by the Afghan interior ministry and ministry of public health, at least 100 people were killed and more than 150 others injured.
98 people were killed and 158 other people wounded during the deadly suicide attack, the Afghan ministry of interior affair and ministry of public health confirmed the figure.
According to reports, women and children are among the victims of the incident.
A car (ambulance) full of explosives explode near the old building of the interior ministry on Saturday noon.
The Taliban group claimed the responsibility for the attack.
Although Taliban claimed they targeted the military personnel but the statistics indicate most of the victims are civilians.