Flash floods in central Logar province destroyed people's houses, disappeared many, and flushed out farms, according to reports.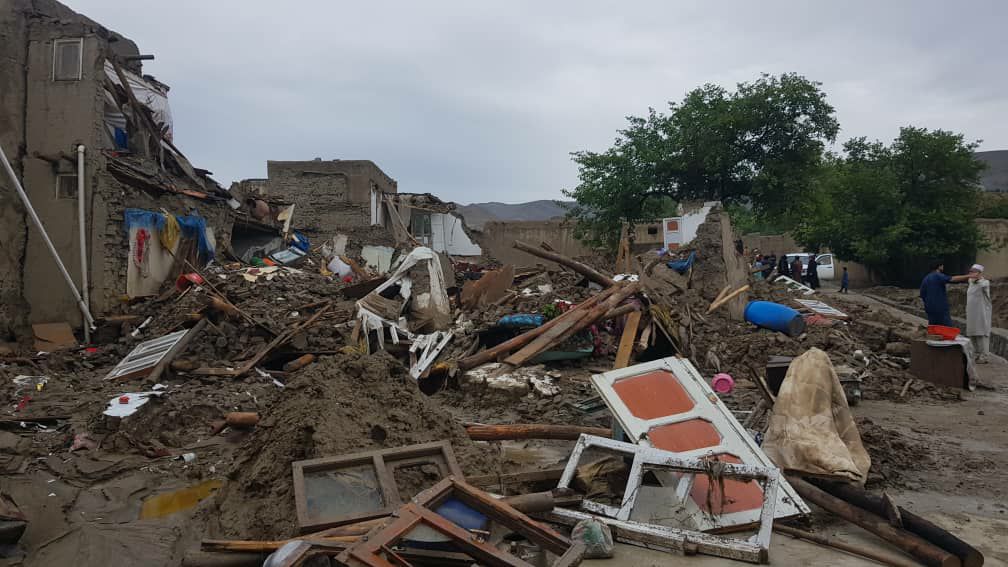 Saturday afternoon's devastating floods in central Logar province destroyed houses, crops, and people's livestock.
Omar Mansour, the spokesman of the Taliban governor for Logar province confirmed that according to preliminary information, 10 people were killed due to the flood.
"The residential houses have collapsed, all the facilities of the people have been destroyed, and people are currently displaced in the nearby heights," Bashir Ahmad Hafizi, a resident of Khushi district of Logar province told Did Press Agency.
According to him, there are no accurate statistics of people's casualties in the Khushi district, adding that "bodies of 3 people have been recovered and about 5 to 6 people are still missing".
Meanwhile, at least 20 people reportedly died and 45 others were injured as a result of the flood in this province.
Residents say that one day has passed and no rescue team or organization came to the area to help the people.
"People are shocked, they are lost and they don't know what to do and where to go," Bashir Ahmad added.
Lack of information regarding the dangers of floods, non-standard houses, and the lack of facilities double the damages and the number of casualties.
It is worth mentioning that about 21 provinces in Afghanistan were hit by flash floods.