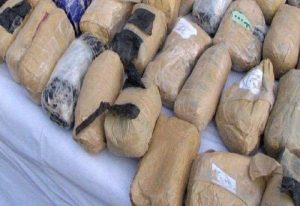 Security officials in Herat province reported that 75 kg narcotic was discovered and seized in Herat-Islam Qala high way.
The seized drug is opium type which was placed in a car (Saracha vehicle), Abdul Ahad Walizada, a spokesman for Herat police told (DID) news agency.
He added that the car had a technical problem and was stopped near Herat-Islam Qala high way that was identified by police patrolling in Islam Qala highway and 75 kg narcotic drug (opium) was discovered after an investigation.
According to Walizada, no one arrested in connection with the incident, but the police investigation has begun.
It should be noted that the police had succeeded to seize more than 241 kg drug after clashes with smugglers a few days ago in this high way.