Latest News
Politics
National unity government leaders failed implementing political agreement: Rabbani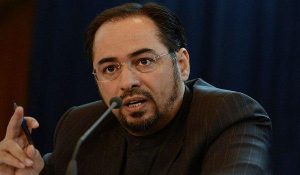 Salahuddin Rabbani, minister of foreign affairs said that leaders of national unity government had failed to fully implement political agreement in the last two years.
According to (DID) news agency report, Salahuddin Rabbani who was talking among Jamiat-e-Islami youths said that the best way of governance in Afghanistan is parliamentary system. The current centralized establishment must be changed to decentralized parliamentary system through holding Loya-jirga and reforming the constitution.
Country's foreign minister stressed that he will do everything possible to fully adjust political agreement and shareholders of power are also strongly stand up on their commitments to change the system.
Dr. Abdullah Abdullah, chief executive of the national unity government said that changing the system is the main demand of Jamiat-e-Islami and executive directorate.
Mr. Abdullah on the part of parliament elections underlined that millions of old voting cards of warehouses will not be used in parliament elections.
Chief executive also mentioned about distributing electronic identifying (ID) cards and said that efforts are underway and the fate of its distribution will become clear in the near future.
These statements are pointed out while independent election commission sent its general scheme about holding parliamentary elections to presidential palace, on Wednesday. Downsizing polling stations and the way of using old cards in parliament elections are included in this plan.