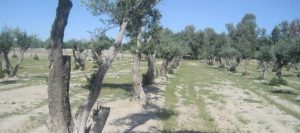 The local officials in eastern Nangarhar province expect the olive production to surpass 1,200 tons this year.
Ghulam Hazrat Abdul Rahimzai, head of the Nangarhar Canal, said given the largest harvest of olive from the fields, the olive production is estimated to surpass 1,200 tons this year.
He added that efforts were underway to boost olive production in the province next year. Quoted from (Wadsam).
According to Rahimzai, around 507,000 plants of oil have been prepared to be planted in the Canal in the upcoming year.
He further added that the government has managed to recover 4,600 acres of land from the land grabbers belonging to the Canal Directorate.