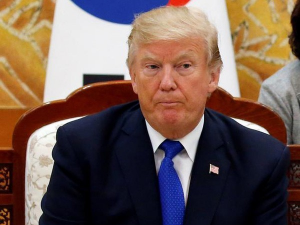 The US is not invited to the climate change summit set to be held next month in Paris after pulling the U.S. out of the 2015 deal.
An official in French President Emmanuel Macron's Cabinet said Trump is "for the time being" not invited to the event in Paris, quoted from Reuters.
"The United States has a bit of a special status for that summit," the official said.
The United States left the climate change agreement due to the reduction of its heavy industry and also cutback of US military industry in 2016.
This comes as Syria announced also on Tuesday that it intends to join the 2015 Paris climate change agreement, which now isolates the U.S. as the only country opposed to the pact.
Trump, who has expressed doubts that man-made greenhouse gas emissions are the prime cause of global warming, announced in June that he intended to pull out and instead promote U.S. coal and oil industries.
Over a hundred countries, as well as non-governmental organizations, have been invited for the December 12 summit.