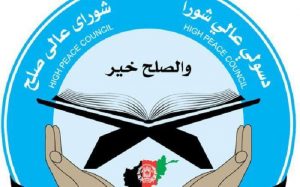 According to reports, a conference about peace between Afghan government and Taliban held Saturday in Istanbul, Turkey.
It is said that representatives of the high peace council, Taliban group, and Hezb-e Islami attended the meeting.
A member of the participant who asked to remain unknown said: "Dr. Abbas Basir, representative of Karim Khalili, Haji Dawajan Ahmadzai and Hamayun Jarir from Hezb-e Islami, Rahmatullah Wardak from the Taliban office in Qatar and Mullah Raoof and Abdul Halim from the group of Mullah Rasool have attended the summit."
The source added the meeting held with the cooperation of Turkey state on Saturday and will continue for three days.
However, the Afghan government, the high peace council, Hezb-e Islami and Taliban group have not yet commented regarding the issue.
Although the high peace council is trying to bring Taliban group to negotiation table since Hamid Karzai era, these efforts have not had a tangible result.