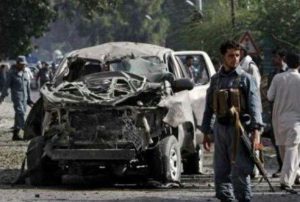 At least 11 people were killed and wounded as a result of a roadside bomb explosion, said security officials in Ghazni province.
According to (DID) news agency report, Aminullah Amarkhil, a police commander in Ghazni province confirmed the event, and told DID that the mine was placed by armed Taliban. 3 men and one woman were killed and 6 others including children were injured.
"No one has claimed responsibility yet," he added.
The blast comes as the government and country's religious scholars have always asked oppositions to retain killing civilians specially in Ramadan month.