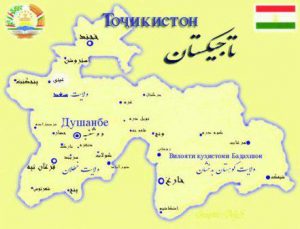 Along with other international terror groups such as Al-Qaeda, Daesh, Muslim Brotherhood, and Ansarullah, the Islamic movement of Tajikistan was also recognized as a terrorist organization in a meeting by the Secretaries of security councils of the Collective Security Organization's (CSTO) member states in Yerevan, Armenia.
At the meeting, the Islamic movement of Tajikistan, number 65, was blacklisted along with other terror organizations and it was emphasized on the need to combat it for the security of the region, quoted from a Tajikistani source.
Members of the CSTO believe that the list will enable their counterterrorism agencies to implement common and coordinated measures to recognize and combat these organizations.
The consolidation of peace and collective stability in the region and the world, serious confrontation with terrorism and extremism are among the most important goals of the Collective Security Treaty.
The CSTO was established on 7 October 2002 on the basis of the Security Agreement of May 15, 1992, between the countries of Central Asia.