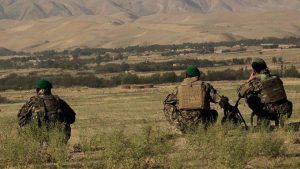 Taliban group kidnapped eight Afghan National Army (ANA) soldiers from a check post in Badghis province, local sources in the province said Saturday.
Zaher Bahand, the spokesman for Badghis governor, said the Taliban group attacked a check post in Ab Kamari district on Friday night. He said the insurgents captured the soldiers and took them and their weapons.
The initial police investigation shows that one of these soldiers has been linked to the Taliban.
According to officials, there is no news so far of their whereabouts.
According to some domestic media reports, the event occurred at midnight last night without any exchange of fire or conflict during which the soldiers were at rest.