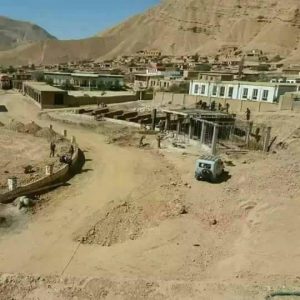 Security sources in northern Faryab province confirmed that "Belcheragh" district collapsed by Taliban on Wednesday.
Belcheragh district fell to Taliban insurgents around 9:00 am (local time) after the group took the control of "Kolyan" strategic area on Tuesday.
"The enemy massively attacked the district and our forces could not resist against them in the district," said Karim Yurish, the provincial police spokesman.
"Taliban began their attack at 10:00 pm last night and the district eventually collapsed at 9: 00 am (local time)," he added.
Meanwhile, Mohammad Hanif Rezayee, the spokesman for 209 Shaheen corps said: the public uprising forces evacuate "Kolyan" strategic area and predisposed for the Taliban to enter the district.
Sources in Faryab police headquarter said and they will launch a massive operation to retake the district.