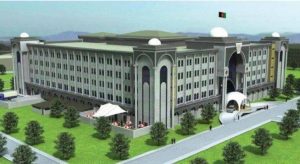 Main terrorists' centers are in Pakistan's large cities and if Pakistan really wants to counter these groups should destroy their safe havens, Afghan national defense ministry says.
Pakistan has begun operation named "Khaibar 4" in tribal areas of Khaibar Pakhtunkhwa to prevent Daesh activities.
"This operation was necessary to halt Daesh infiltration through Rajkal way in Khaibar Pakhtunkhwa," the Pakistani army spokesman, General Asif Ghafoor said.
Meanwhile, Afghan forces have carried out an operation in eastern Afghanistan along Durand line and there is no need for Pakistan's operation, Afghan national defense ministry said.
Country's national defense spokesman, Dawlat Waziri has told Radio Azadi mentioning the death of Daesh leaders like Hafiz Saeed, Abdul Hassib, and Abu Saeed: "if Pakistan is honest, it should destroy terrorists' centers in its large cities."
"There is no need for operation on both sides of Durand. Terror centers in Pakistan are known to everyone. Kwaita council, Peshawar council, and Miranshah council are major Taliban centers," he added.
Afghanistan and Pakistan in a visit with American senators around two weeks ago have agreed to launch a joint operation against terror groups.