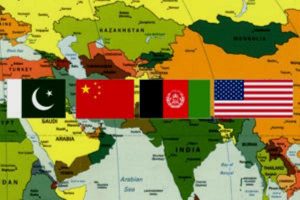 The sixth meeting of the Quadrilateral Coordination Group comprising of Afghanistan, China, Pakistan and the United States on the Afghan peace process is being held in Muscat, Oman, today.
It is said the meeting is expected to discuss counter-terrorism efforts.
Meanwhile, "Deputy foreign minister with a delegation and a representative from the High Peace Council went to Oman for the meeting," said Ahmad Shekib Mostaghni, the foreign ministry spokesman.
The meeting is aimed to reviewPakistan's commitments on talks (peace) that had been made at previous meetings," Mustaghni added.
Taliban leadership council met last week and decided it would not send a delegation to Muscat even if invited.