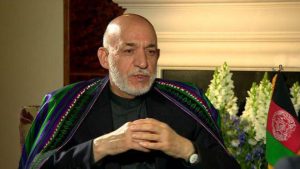 Following the announcement of U.S strategy in the Afghan war, Afghan former president Hamid Karzai opposed the recent strategy in Afghanistan war.
"This strategy is against peace and national interests of Afghanistan," he stressed.
"The U.S administration should prefer peace and stability than the spread of war and bloodshed in Afghanistan and the region," former president said.
These reactions by Hamid Karzai comes as America vowed its strategy in Afghanistan war Sunday after about 7 months.