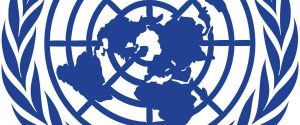 The UN Assistance Mission in Afghanistan (UNAMA) is encouraged by the strong partnership between the Government of Afghanistan, Afghan electoral institutions, and the international community towards the holding of credible, transparent parliamentary and district council elections.
Speaking after a meeting on elections chaired by President Ashraf Ghani and attended by Chief Executive Abdullah Abdullah, senior government officials and international community representatives, Pernille Dahler Kardel, UNAMA's acting head, said, "We all recognize the need to do elections differently so that trust can be rebuilt in the electoral process. Tonight we reaffirmed our common vision of elections as a crucial step forward in the consolidation of democracy in Afghanistan, and the future stability of the country." Quoted from (UNAMA).
At the meeting, partners expressed willingness to consider new technologies as a way to strengthen the credibility of future elections and enhance public trust in the process. They highlighted the importance of a thorough and inclusive process to assess the potential risks, benefits and costs as the country decides which approach to take to reach that goal.
All participants expressed their strong support for the electoral institutions of Afghanistan, and underlined the principles of independence and integrity in the work of the Independent Electoral Commission and the Electoral Complaints Commission.