The three-day gathering of Taliban religious scholars ended with the issuance of an 11-point resolution, pledging allegiance to Mullah Hebatullah Akhundzadah, but no mention of secondary education for girls, elections, inclusive government, and the demands of the international community.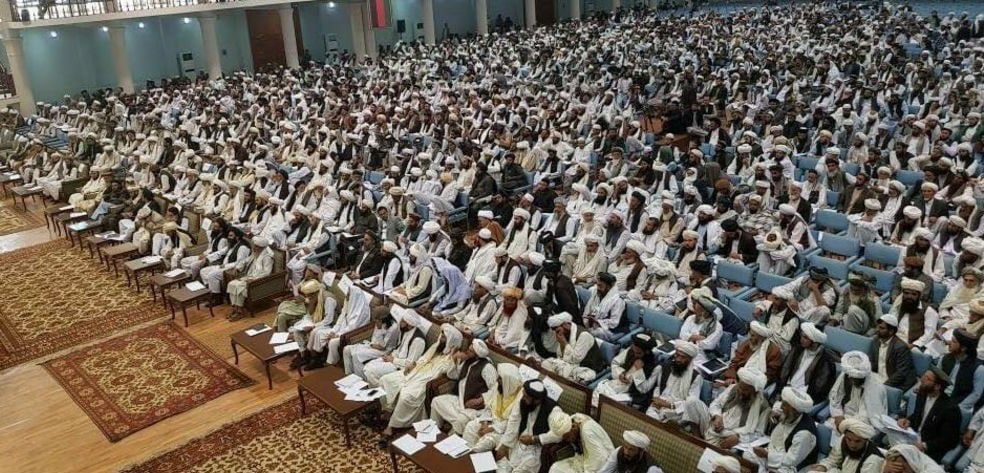 The participants of the gathering pledged allegiance to Mullah Hebatullah Akhundzada, the Taliban's leader.
"Islamic Emirate arose from within the people of Afghanistan and no foreign side is involved in its establishment. This is the reliable reason for its internal legitimacy," says one of the articles of the resolution.
The resolution also called on the international community to recognize the Taliban rule and unfreeze Afghanistan's assets.
"With the arrival of the Emirate, security has been ensured across the country, power islands have been destroyed, corruption, usurpation, and embezzlement have ended and a powerful central system has been established," another point of the resolution added.
The support is given to the policy of the Taliban to not interfere in other countries' affairs and expect the same from other countries.
According to the resolution, any type of cooperation with ISIS is forbidden; national unity should be strengthened; support efforts to facilitate the return of Afghan figures from abroad and armed opposition against the Islamic Emirate is rebellion, and the Taliban forces have been ordered to suppress any type of rebellion in the country.
It was expected that the issue of girls' schools above the sixth grade, the establishment of an inclusive government, and the demands of the international community would be included in the agenda of the Taliban's cleric gathering, but the final resolution was presented contrary to these expectations.