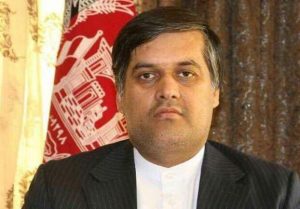 The head of the national society of Afghanistan people (NSAP) Sayed Alireza Mahmoodi in reaction to the deaths and injuries of the Afghan citizens as a result of NATO forces airstrikes, says: "in the past 16 years, Afghan people have always been killed and wounded by NATO-forces airstrikes in different parts of Afghanistan, and eventually NATO forces just apologized.
The chairman of NSAP accused America and NATO forces of ignoring the lives of Afghan people.
According to DID news agency report, the head of NSAP says the Americans do not trust the security and defense institutions of Afghanistan and do not share their information; therefore, there is no coordination between the NATO forces and the Afghan security and defense apparatus.
"Afghan people are sacrificed every day and the government must be responsible," said Mr Mahmoodi, adding: "targeting civilians by NATO forces must be prevented."
According to this political figure, Taliban and other terror groups seek refuge in residential houses and the defenseless people should not be sacrificed.
Criticizing the government, Mr Mahmoodi further added, the government has failed in all sectors, having no achievement for the people.
The chairman of the NSAP says: "Taliban movements have been expanded and terrorists are approaching cities, so the clashes will be intensified in the coming winter."
This comes as the United Nations expressed concerns over casualties of the civilians in Afghanistan.
Dozens of Afghan civilians have recently been killed and wounded as a result of NATO airstrikes in Kunduz province. The NATO commander Gen. John Nicholson apologized from the Afghan people.