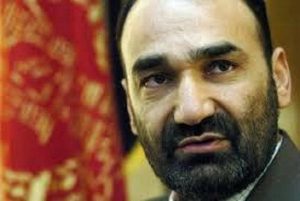 Atta Muhammad Noor, Balkh governor strongly condemned the scaremongering attack to army 209th Shaheen corps in the province.
According to (DID) news agency report, Mr. Noor slammed yesterday's incident in Mazar-e-Sharif by publishing a message. "Our despicable and ill-natured enemies displayed warmongering and appeal to violence once again by attacking headquarter of army 209th Shaheen corps".
Although, a number of country's brave soldiers of the national army were martyred and wounded following the event, but all attackers were killed as a result of a rapid counterattack by the brave soldiers of the national army, special police and quick reaction unit of national security. The message added.
It has stressed in Balkh governor's message that intelligence agencies should actively fulfill their mission at military centers, and not give the enemies any chance.
It is noteworthy that 135 people were martyred and dozens wounded in the event, according to the reports.