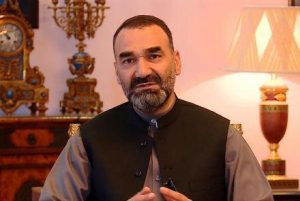 Balkh governor Ata M. Noor told to some media that Hezb-e Islami is involved in Balkh's Chimtal district war.
According to DID news agency report; "some Hezb-e Islami commanders in Chimtal district forced public forces to handover their checkpoints to Taliban group," Mr. Said.
Ata M. Noor officially took the responsibility of commanding war operation in Chimtal district as insecurity increased in the district.
It noteworthy that Balkh governor has also gone to Chimtal district in separate operations.