The special Inspector General for Afghanistan Reconstruction (SIGAR) says in its latest report that Pentagon blocks information from public about the areas under control of insurgents in the war-torn country.
---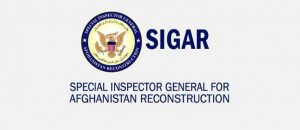 The U.S. military is keeping from the public more information that gauges the war in Afghanistan's success, a government watchdog said after significant insurgent gains.
The Defense Department has restricted the public release of data on the number of districts and people living in territory under insurgent or government control, or areas contested by both, the Special Inspector General for Afghanistan Reconstruction, or SIGAR, said in a report released late Monday.
"The number of districts controlled or influenced by the Afghan government had been one of the last remaining publicly available indicators for members of Congress … and for the American public of how the 16-year-long U.S. effort to secure Afghanistan is faring," John Sopko, the special inspector general, said in the report.
SIGAR said the "worrisome development" follows an overall increase of insurgent control or influence in Afghanistan since it began reporting these data two years ago, "a fact that should cause even more concern about its disappearance from public disclosure and discussion."
Responding to the report, Navy Capt. Thomas Gresback, a spokesman for U.S. forces in Afghanistan, told Starts and Stripes that "somewhere in the data transfer process, SIGAR labeled the population control numbers incorrectly." He suggested his office would be able to provide the most up-to-date numbers, but was only able to disclose data from October, which was included in SIGAR's last report, prior to the publication of this article.