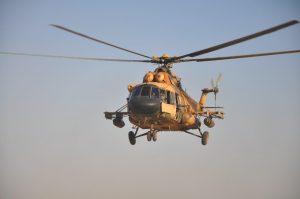 Northern Shaheen 209 corps reported that 29 Taliban insurgents were killed and wounded in Kunduz and Jawzjan provinces.
According to Shaheen statement, as a result of airstrikes by the defense and security forces on Taliban positions in Jawzjan's Aghcha village, 5 Taliban were killed and 3 others were wounded.
Meanwhile, the statement added that as a result of air raids on Kunduz's Imam Sahep district, 13 Taliban members, including Mullah Mubariz, one of the Taliban's key commanders were killed and 7 others injured.
"Naweed 5" operation has been launched to clear up Northern provinces from Taliban.
Kunduz and Jawzjan provinces are among the insecure provinces of the country.