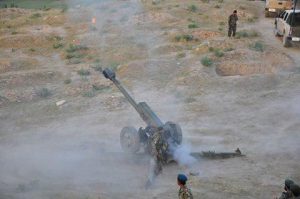 7 insurgents were killed as a result of Afghan security forces gunfire in Faryab province, officials of 209 Shaheen corps said.
Shaheen corps spokesman Nasratullah Jamshidi said: 7 insurgents were killed and 2 others wounded as a result of gunfire in "Rahmatabad" and "Fayzabad" villages of Faryba's Dawlatabat district. According to DID report.
"Two mines have been seized in a clearing operation too," Jamshidi added.