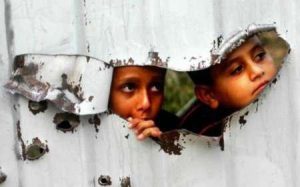 The office of child protection (save the children) expressed concerns about the victimization of children in armed conflicts in Afghanistan and added, "About every three hours, one child is a victim of war in Afghanistan.
The concerns raised after the United Nations assistance mission for Afghanistan (UNAMA) released a report.
210 Afghan children were killed and 525 children were injured during first three months this year. The death toll shows 17 percent increase compared to the same period last year. Quoted from (VOA).
"The given figures show a massive increase in children mortality and this is "truly shocking," Poul Barker, the head of (save the children) organization in Afghanistan said.
"The average of the figure shows that about one child is a victim of war every three hours in Afghanistan," he underlined.