The head of United Nations Assistance Mission in Afghanistan (UNAMA) Tadamichi Yamamoto said the Afghan people's demand for peace, coming from the bottom of their hearts, must not be ignored."
---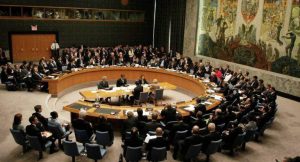 The head of United Nations Assistance Mission in Afghanistan (UNAMA) Tadamichi Yamamoto said the Afghan people's demand for peace, coming from the bottom of their hearts, must not be ignored."
Mr Yamamoto also called on the Taliban to hold direct talks with the Afghan government.
"I regret deeply that the Taliban did not take up the opportunity to cease fighting and reduce violence. Their decision to fight will only increase the suffering of civilians," Yamamoto said.
The UNAMA chief also said preparations are now underway in earnest for parliamentary elections in October and presidential elections planned for the spring next year.
"Since mid-April, over seven million people have registered to vote. This is the first time since 2003 that Afghanistan is conducting a complete registration of voters for both parliamentary and presidential elections. The goal is a single, national voter register which can produce accurate polling station-based lists. When achieved, this is expected to reduce fraud significantly," he added.
The registration of over seven million voters is a positive achievement under the difficult circumstances, particularly insecurity, he added.
Meanwhile, the Russian envoy to the UN Vassily Nebenzia said "one factor in the deteriorating situation [in Afghanistan] was ISIL, whose 10,000 fighters were active in 9 of the country's 34 provinces, organizing terrorist attacks and consolidating its positions in the north, turning it into a springboard for its expansion into Central Asia".