Afghanistan has remained politically, linguistically, and ethnically a fractionalised country. According to the world bank, Afghanistan's financial dependency will continue beyond 2030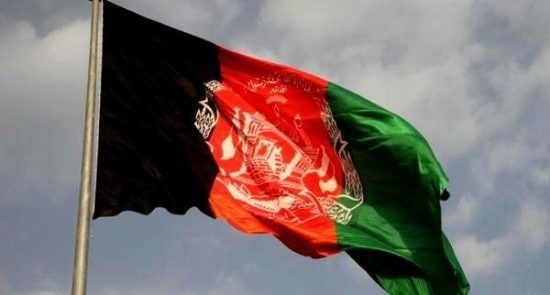 Having been marred by the wind of political and ethnic disharmony over many years, Afghanistan, the fortieth largest country in the world by area, cries for serious enthrallment of the world's community. In reality, the country is rich in resources. The mineral wealth of Afghanistan is its most prominent potential revenue source. It has oil and gas reserves. Other than this, the country also possesses deposits of coal, marble, gold, copper, chromite, precious, semi-precious stones, lithium, and different types of marble. Afghanistan has five major river basins, and there are several fertile valleys too. The country produces pistachio, grapes, wheat, sesame seeds, rice, barley, cotton, and many other crops. In addition to this, traditional crafts, which include silk weaving, carpets, and rugs, are also a part of the country's local production. Interestingly, during the Mughal and Safavid era, Kandahar was a silk-stocking town and it was engaged in trade with both kingdoms. Afghanistan was called the "highway of conquests" as many foreign invaders had conquered this country. On the other hand, Afghanistan was also named the "highway of commerce" owing to the significance of its location, which links Afghanistan to many regional countries, especially the Central Asian Region (CAR).
Unfortunately, Afghanistan has remained politically, linguistically, and ethnically a fractionalised country. According to the world bank, Afghanistan's financial dependency will continue beyond 2030. Afghanistan is gigantic in size and its topography, which mostly comprises rugged mountains, has presented an arduous and backbreaking task for the administrative gurus to govern the country dexterously. Apart from ethnic and social discordances and infightings, Afghanistan has seen decades of war. Ethnolinguistic groups in Afghanistan have been fighting against each other for years to secure their political gains. Additionally, the country has one of the fastest growing populations in the world and according to United Nations data, the country's population growth rate is more than four percent. Moreover, state policies have largely remained exploitative in nature giving birth to corruption, nepotism, oppression, and rule by changing governments and systems. Sadly, the Afghan people have never witnessed democracy in its true essence. The country has performed poorly in health, education, and other social and human indicators. Afghanistan has remained aloof from the world for many years. Moreover, constitution-making in Afghanistan always witnessed heated debates owing to disunity and dissidence among various factions in Afghanistan.
ظاهر شکوهمند, [10/4/2022 12:04 PM][Forwarded from Mojab]Years of insurgency have taken away the country's ability to work on the country's canal system making it inefficient to serve the country's agricultural and domestic needs. Furthermore, unbridled aggression against the country by foreign invaders has brought nothing but destruction and ruination to Afghanistan. The consequences of the years-long conflict are that many Afghans under the age of forty know nothing but war, social conflict, and economic and food insecurity. Resultantly, subsequent governments in Afghanistan have failed to fine-tune social and economic indicators which have thrown the country into the deep abyss of social and economic disdain. It all contributes to disorder, lawlessness, and widespread poverty in the country. No country can progress if there exists such a level of disintegration and disharmony in society. There are many challenges Afghanistan is facing today and until the Taliban's government surmounts these challenges by taking pragmatic steps, it cannot make Afghanistan a stable and united country.
To start with, regional integration of Afghanistan is mandatory for the progress of Afghanistan. The location of Afghanistan provides opportunities for the war-trodden nation to turn the tables in its favour. Afghanistan needs trade to jack up its economy. Its integration with central Asian states and its inclusion in CPEC can help the country to overcome its economic woes. Central Asian countries have been cloistered to the south by war-ridden Afghanistan, making their connectivity with South Asia unthinkable and difficult. Improvement of infrastructure across Afghanistan would unleash opportunities for all the regional countries. For Afghanistan, developing infrastructure to connect the region would boost the country's poor economy.
Moreover, political stability is the first step in achieving this. It can be harnessed by fostering a consensus among political factions on constitution-making and the electoral process. On the other hand, the topography of Afghanistan makes it difficult for the central government to rule the country efficiently; meaningful decentralisation of power and resources, through local bodies, can help in bettering the governance of the country.
Afghanistan needs an all-inclusive society. For this, the provision of fundamental rights is the first step. Furthermore, quality education, trade with other countries, and investment in all sectors are vital components to bringing social and economic uplift to the people of Afghanistan. Having said that, peace in the country is a prerequisite without which Afghanistan cannot reap the benefits of its location and natural resources. Only a political solution to Afghanistan's issue is in the best interest of all the stakeholders.