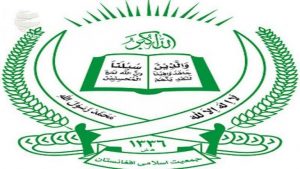 Hezb-e Jamiat-e Islami Afghanistan appreciated the resistance of Ata M. Noor against presidential palace (ARG) and supported the security and achievements of more than a decade in northern Balkh province, Jamiat said in a statement on Friday.
The party's leadership council backed up the agreement between representatives of ARG and Jamiat and stressed on other national demands of the party.
"Jamiat-e Islami's leadership council appreciates the resistance of Ata M. Noor and the massive support of the people from national demands, wishing success to our brother M. Ishaq Rahgozar – a distinguished figure of Jamiat party – the new governor of Balkh province. We hope that not only the spiritual and material achievements of the seventeen years be protected but also further steps be taken," said the statement.
"Jamiat-e Islami-e Afghanistan pursues other important demands as the main demands of the party and national needs in coordination with other parties and movements that have not been accepted by ARG due to various excuses which it includes negotiations of the party and the government," the statement added.
The agreement between the ARG and Balkh – after three months of breathless tension – finally broke up in New Year and both sides reached their demands.
After 15 years, Ata M. Noor eventually stepped down as governor of Balkh and introduced Ishaq Rahgozar as his successor in Northern Province.