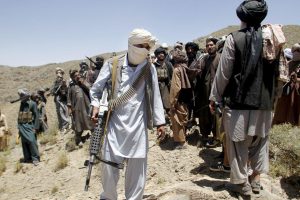 Provincial council officials in Farah province confirm that Taliban militants' salaries are sent by Saudi Arabia through Pakistan, saying in every two months, Pakistan pay 100,000 Afghanis to each Taliban member on order of Saudi Arabia.
According to news agency report, "it is Pakistan's job to pursue this process well, so that Saudis, keep Afghanistan, specially west of the country unsafe and destroy it," Shah Mahmood Na'emi, provincial council member of Farah province said.
According to him, currently, 200 to 250 Taliban fighters carry out terror and anti-government activities whose salaries are paid by Saudi Arabia.
Mr. Na'emi says that armed Taliban of Farah province are run only under the leadership of Mullah Haibatullah Akhundzada, leader of Taliban group and the role of Mullah Rasoul is less.
"Saudi Arabia in cooperation with Pakistan seeks sectarian division and to escalate religious differences in Afghanistan, in order to prepare the clear goals of America in the world," the official at Farah provincial council said.
"Terror groups, specially Daesh will soon be defeated in the country because Afghan people oppose ISIL group," Mr. Na'emi asserted.
"The best option to improve the situation in Afghanistan is "unity and consensus" of the people and "Shia and Sunni" sects, so that foreign hands will be cut from this territory," he underlined.