President Ghani Fired seven security officials including two generals for negligence over the attack on military academy in Kabul last month, spokesman for the president Shah Hussain Murtazvi confirmed.
---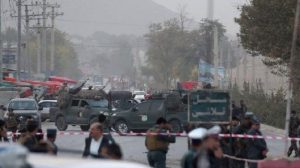 The probe team's "findings reveal that seven high ranking officers including two generals committed professional negligence. All seven are sacked and referred for further investigations. ARG palace said on twitter.
Five terrorists attacked the academy military on 31 January, killing 11 military personal. Daesh claimed responsibility.

This comes as the country has witnessed a wave of terror attacks in January that about 500 people were killed and wounded during the incidents.