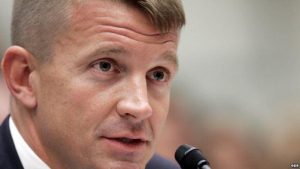 The chairman of Blackwater firm Eric Prince has said in his latest remarks that he is still seeking to privatize Afghan war.
According to Reuters, the head of Blackwater is trying to implement his plans in the fight against insurgents in Afghanistan.
Eric prince, who is currently busy security issues in Hong Kong, is attempting to make US intelligence agencies interested in privatizing Afghan war.
The plan to privatize the war in Afghanistan was also offered to US president Donald Trump by the company before, but Trump opposed it.