Taliban abducted and murdered a young woman in Tay Wara district of central Ghor province, provincial officials confirmed Sunday.
---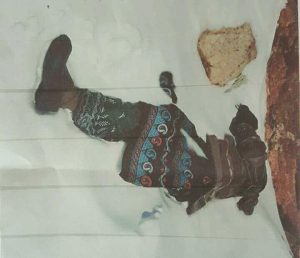 It is said that her brother helped the Taliban in this incident.
The provincial officials confirmed the brutal killing of a young woman in the province saying: "the reason why the woman killed was that she had forgiven her Mahr (dowry) – a mandatory payment, in the form of money or possessions paid or promised to be paid by the groom – to her husband but her brother and Taliban wanted to take the dowry.
The perpetrators of the incident were Israeel and Mullah Abdul Zaher Khaksar, commanders of the Taliban group who were arrested in Tay Wara district along with their weapons.
This comes as two women committed suicide in separate incidents on Friday in northern Sar-e-Pul province
According to provincial officials, both appeared to have committed suicide due to family problems.
Women in Afghanistan are often victims of unpopular rituals.