Farah's provincial governor Mohammad Arif Shahjahan resigned Thursday following Wednesday's protests over the deteriorating security in the province.
---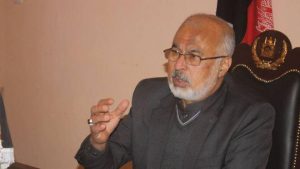 Shahjahan said that he has resigned due to the increase of insecurity and poor management in the province.
This comes as according to a provincial member of Farah province, seven protestors wounded during shooting by the security forces on Wednesday.
On Friday local officials sharply criticized security institutions for what they called poor war management in the province and said there had been a sharp increase in fatalities among security force members in the province in the past month.
According to protestors, the security forces have not been able to drive back the Taliban.