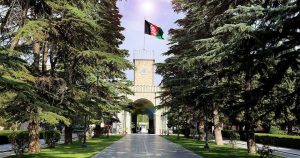 The presidential palace welcomed Gulbuddin Hekmatyar's return to the peace process.
According to (DID) news agency report, the government of Afghanistan welcomed Gulbuddin Hekmatyar's return to inter-Afghan negotiations, after signing the peace agreement, quoted from ARG's statements.
"Peace deal with Hezb-i lslami shows that Afghans have the capacity to resolve conflict through dialogues," the statement said.
The government of Afghanistan declared that Gulbudding Hekmatyar, leader of Hezbi-e-Islami can have a significant effect in the fields of peace, stability, and development, because Mr. Hekmatyar wants to cooperate with the government of Afghanistan in the fields of providing security, stability and development of the country.
"The government of Islamic republic of Afghanistan has a strong will to establish peace in the country and once again invite the armed oppositions and Afghan Taliban to join the peace process through inter-Afghan negotiations, instead of destroying the country, the people, war and violence and work for the welfare of the people. The statement added.