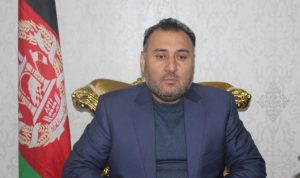 "I wish, the government would have noticed my request of deploying more military forces to this province to prevent a bloody catastrophe in Mirza Olang," Sar-e Pul governor said.
According to DID news agency report, Sar-e Pul Governor M. Zaher Wahdat said at a press conference that he had called on the central government and warned of the deterioration of the situation to cooperate with them, before such human disaster takes place in Sar-e Pul's Mirza Olang area.
"The necessary assistance did not come on time, and led to a bloody event in the province," Mr Wahdat added.
"The assistance security forces arrived in Sar-e Pul this morning, and today or tomorrow an operation to retake Mirza Olang area will begin," he said.
Sar-e Pul governor stressed that he will take revenge from scaremongers and will destroy them.
Sar-e Pul's Mirza Olang village had recently witnessed a bloody incident that dozens of the residents were brutally killed and wounded by scaremongers.